As of today (05/01/20), WE ARE OPEN!
Limit 5 patrons in the library at a time. Please remember to social distance while in the library. Please find your items and check out quickly. No meetings or gatherings in the library at this time.
Computers are limited to 3 patrons at a time for a maximum of 30 minutes a day. If you need longer than this for work or school, please contact the librarian to schedule an appointment.
If you are finished with your checkout, you may return it using the library's drop box located next the the front door.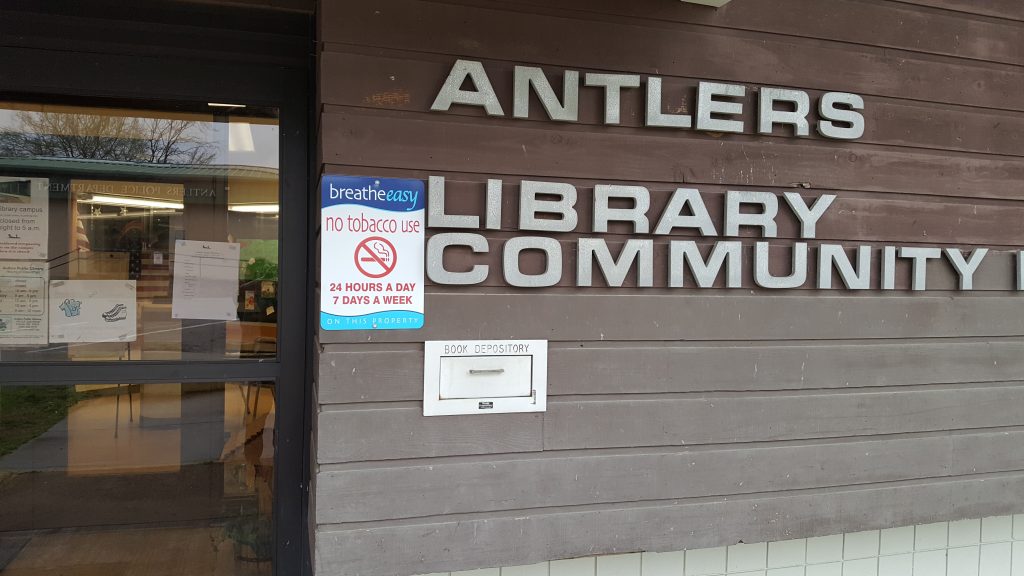 FREE Internet access is still available in both parking lots from 5 am to midnight, 7 days a week.
Don't forget to wash your hands! Be safe and stay well!
1. Use it.
2. Update your library account.
3. Attend library events.
To find out what's coming up, check out the calendar and view Facebook events.
4. Follow the library on Facebook.
Like and share our posts often.
6. Vote on the Wish List items.
7. Tell others.
Let your legislators and city council know that your community library is a valuable and necessary part of your community.
8. Donate through Paypal.
9. Donate books.
Access to Resources
It gives people access to resources such as computers, which they can use to apply for a job, find information, or use for entertainment purposes.
Supports Learning
It supports learning and culture, health awareness, equality and privacy. That means if someone is looking for specific information, we have the resources to help them find it and do so in a way that treats them with equal respect and privacy.
Gathering Place
Many people use the library to meet and connect with other people in the community. Supporting your local library helps keep it a safe and clean environment for people who come to socialize.
Dynamic Collection
Government funding isn't always available, and is rarely sufficient. If you donate to your local library, you're helping them get materials they might not be able to get otherwise.
Aids Economic Growth
It spurs economic investment. It might sound strange to think of libraries as an investment, but studies indicate they're crucial economic engines.
And that's just a few off the top of our heads!