Friends of the Library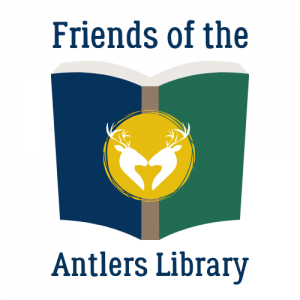 Find out more on the Friends ...
Volunteer
Libraries these days offer programs from story time to career prep, from gardening to tax workshops. This means that a great way to donate your time is to volunteer to run a program.
You get to teach people who are really grateful for the knowledge, and you help the library provide valuable training to the community.
Community Service
If you need to complete community service, the library offers you the ability to serve your hours by working through some of our training websites.
We feel this benefits:
the community by providing more skilled work force,
the library by providing feedback on online programs, and
you by exposing you to a new skill or concept.
Donate
The library's operating expenses are funded by the City of Antlers and the State of Oklahoma. The library depends on donations and grants for special projects and additional purchases.
All donations to the library are considered tax-deductible charitable contributions given to a local government solely for public purposes.