To provide a comfortable environment for all library users, be sure to follow the rules on library behavior.
Location
The library is located on the south end of High Street, next door to City Hall and across the street from the Police Station. Our mailing address is 104 SE 2nd Street, Antlers 74523.
View our Google listing.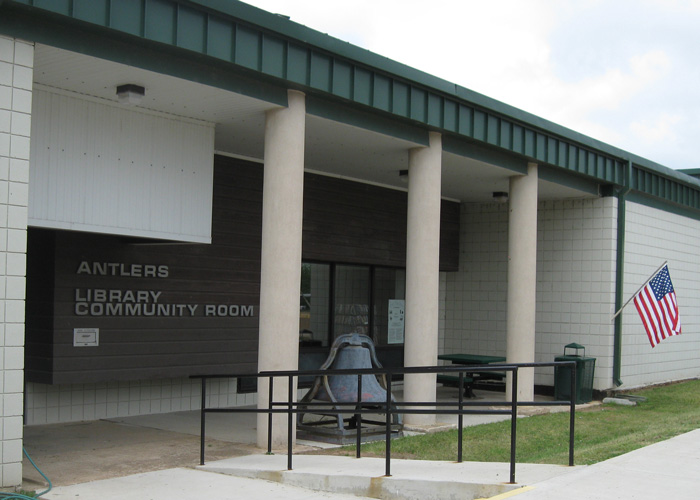 Hours of Operation
Monday Closed
Tuesday 10:00-6:00
Wednesday 9:00-5:00
Thursday 10:00-6:00
Friday 10:00-5:00
Saturday 10:00 – 1:00
Sunday Closed
The library closes on most holidays and some Saturdays directly before or after the holidays. The calendar lists most of our closings.